Summary:
High elevation snow on Tuesday night, then a chance for some snow next Monday-ish. Otherwise still warm-ish temperatures with no prolonged period of cold/snow in sight.
Details:
I'm on the east coast for about one week (visits to NYC and Penn State), so I'll be updating at night sometimes.
On Monday there were a few afternoon showers but like the last few days, nothing widespread or signifcant. The webcam at Copper shows decent coverage up top but I'm sure they would like a few more chilly nights for better snowmaking.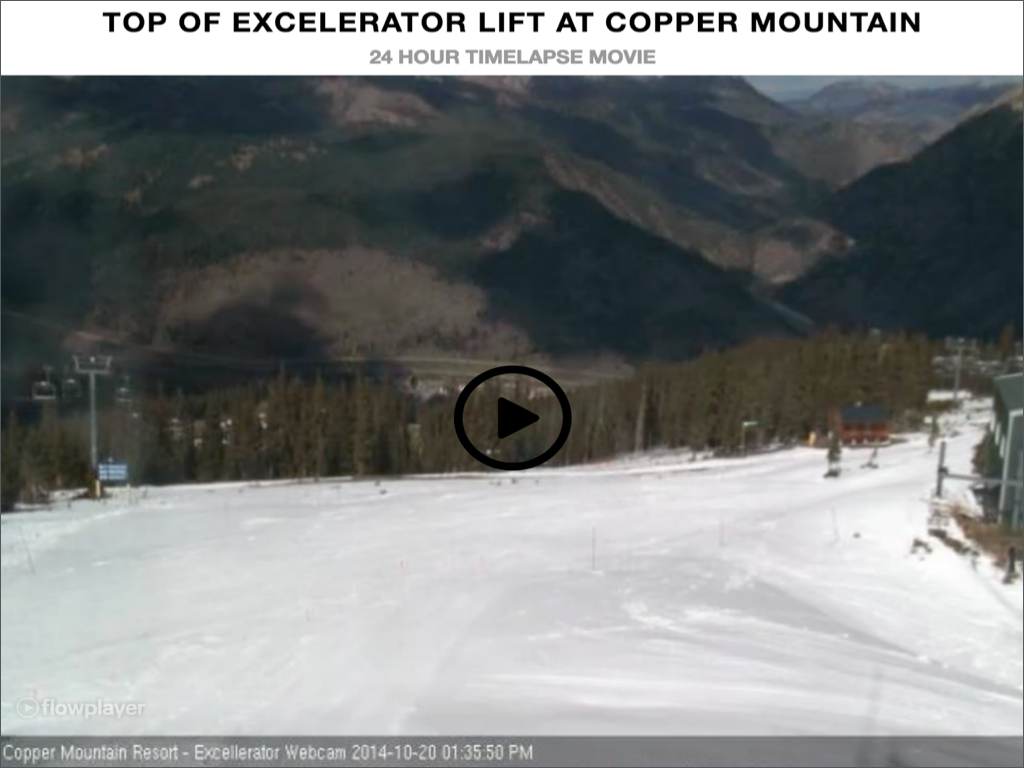 For Tuesday and Wednesday, look for clouds to increase on Tuesday afternoon with the heaviest showers falling between about sunset Tuesday and sunrise Wednesday. Snow levels will be high and the best accumulations will be above 11,000 feet. During the heaviest showers snow flakes may fall down to 10,000 feet with a bit of accumulation. A few showers will pop up on Wednesday on the back side of the storm but Wednesday will be a dry day for most mountains.
On Thursday through Sunday look for dry skies with mostly sunny weather at least through Saturday and perhaps Sunday as well.
A new storm will move close to Colorado on Sunday night through Monday but I still have low confidence about how much snow this event will bring to Colorado. I'd say there's a better than 50% chance that this storm will NOT be a big snow producer, but I'll hold out some hope that the outcome will beat the odds.
I see the models continuing to hint that we could see another storm during the last few days of October / first few days of November. Stay tuned for more details about that, but in general, I don't see a continuous stretch of cooler and snowier weather in the near future.
JOEL GRATZ