Summary:
Afternoon showers for southern Colorado on Sunday and Monday. A more potent storm will bring rain and snow over 10,000ft to most mountains from midday Tuesday through midday Wednesday. Then we're back to dry weather until the last few days of October.
Details:
Sunday and Monday will be similar to Saturday ... look for increasing afternoon clouds with showers. The best chance of a rain drop or snow flake will be in the southern 1/3rd of the state roughly south of Crested Butte, but a few showers could push further north to I-70.
From Tuesday midday through Wednesday afternoon a more organized storm will push through Colorado. We'll have plenty of moisture to work with, so this energy will create rain and snow showers for most mountains between midday Tuesday and Wednesday midday or afternoon. The most widespread showers will likely occur Tuesday afternoon and Tuesday evening, with northwest flow bringing continued showers to the mountains near and north of Aspen on Wednesday. Snow accumulations should stay above 10,000-11,000ft, though snowflakes could fall down to 9,000-10,000ft near and north of Aspen during the heaviest showers.
Next Thursday, Friday, Saturday, and Sunday will then be dry.
In terms of snowmaking, temperatures will be marginal the next few days, conditions will improve on Wednesday into Thursday morning, then we'll return to marginal temperatures next weekend.
Most of the action during the end of next week and the last weekend of October will be in the Pacific Northwest, and the rest of the county will be on the drier side.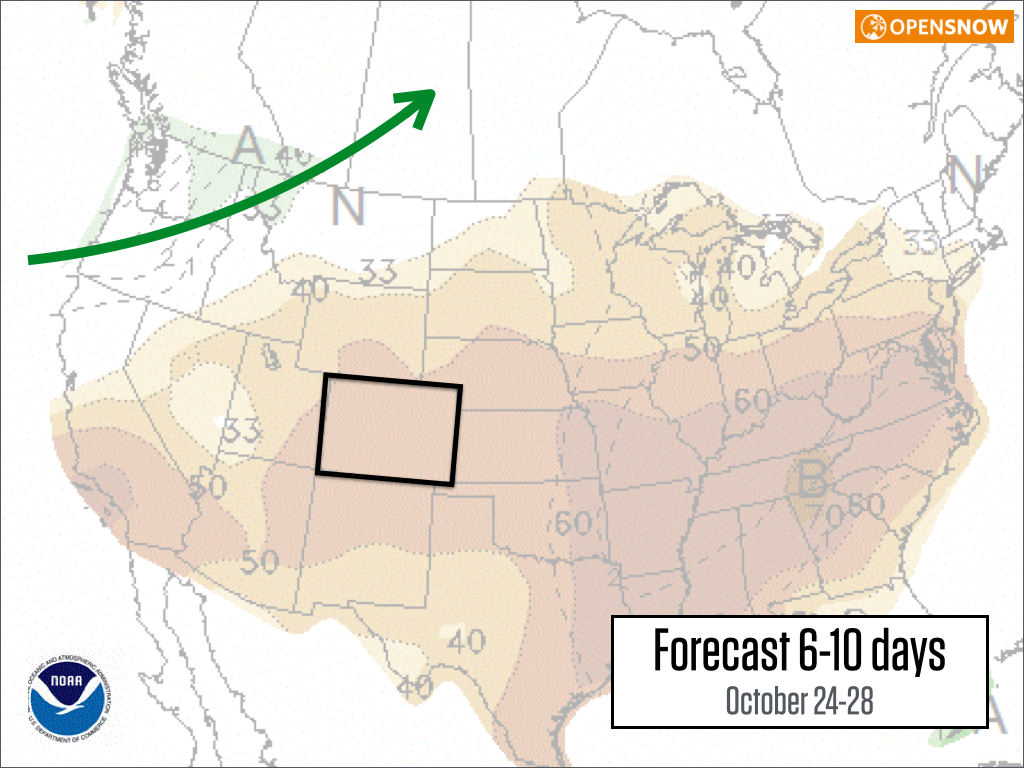 Then as we've talked about, the last few days of the month could be more active. I do not see indications that we'll switch to very cold air or continuous snowfall, but at least we could see a bit more action near Halloween with temperatures more conducive to snowmaking.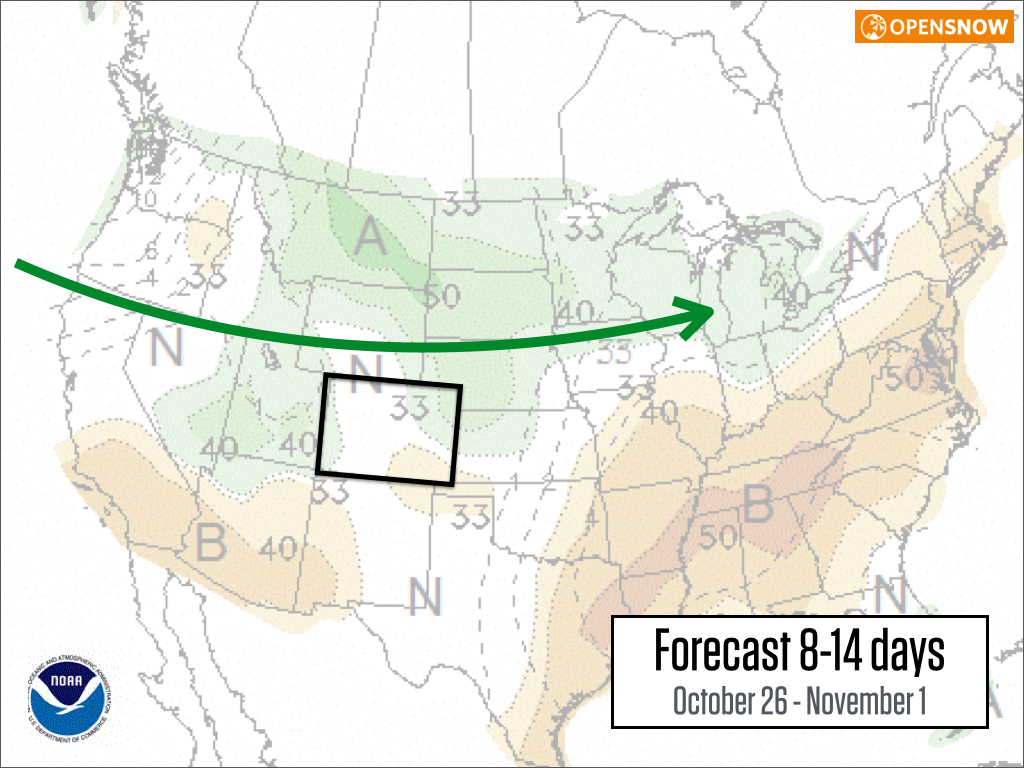 Have a great Sunday!
JOEL GRATZ