Summary
Showers on Monday, Tuesday, and Wednesday.
Dry on Thursday.
Another round of showers on Friday and Saturday.
Dry next Sunday the 29th.
Details
Subtle changes in the atmosphere can make for big changes in the weather that you see.
Late last week, my forecast for this week was for dry weather west of the divide with showers along and east of the divide. While this is still generally true, the subtle change in the atmosphere was to push more moisture into the mountains west of the divide. This is translating into some rain and lighting for the mountains west of the divide. Bad for my earlier forecast, but good for the moisture.
Here's the precipitation forecast through Wednesday, showing the heaviest rain east of the divide. Look for hail, gusty winds, and a quick tornado along and east of I-25 on Monday and Tuesday afternoon.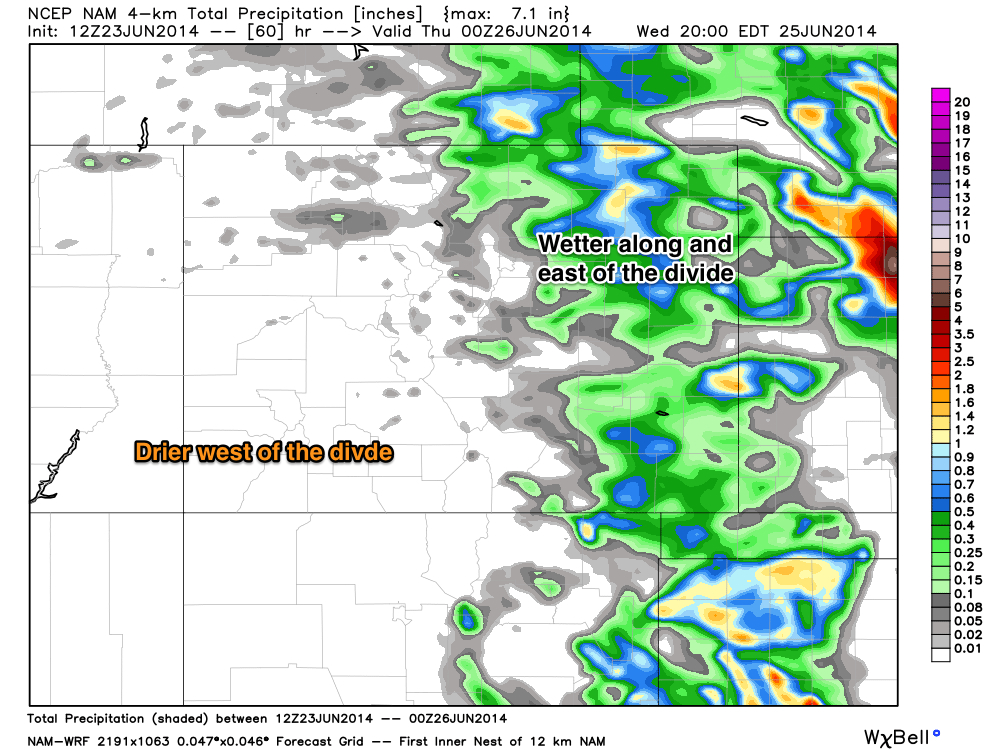 JOEL GRATZ