Happy summer folks!
Even though the summer doesn't officially begin until June 21st, we're in the final stage of our melt so it sure feels like we're moving into the next season.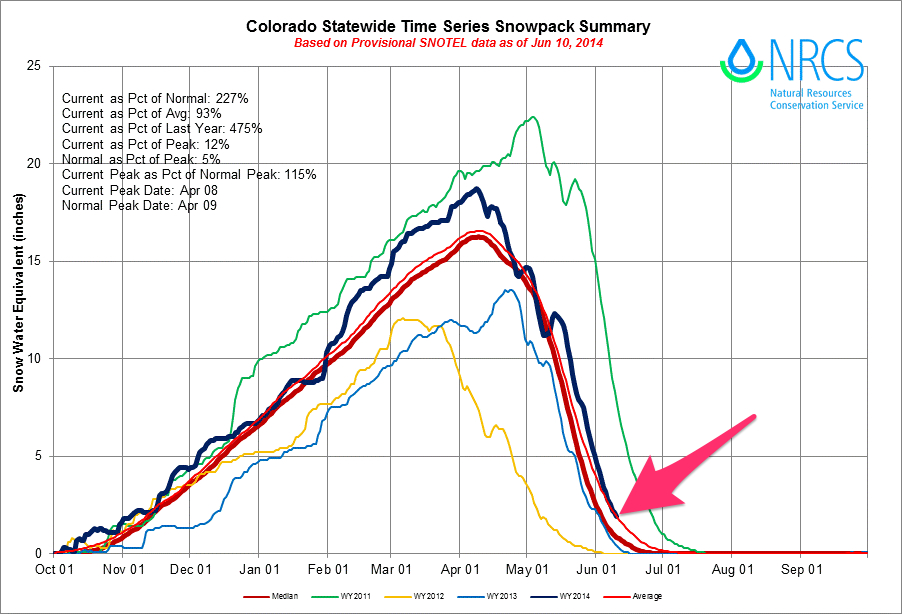 There is still a good bit of snow above 12,000 feet, with less in southern Colorado (Telluride pictured below on June 12th) and more in northern Colorado.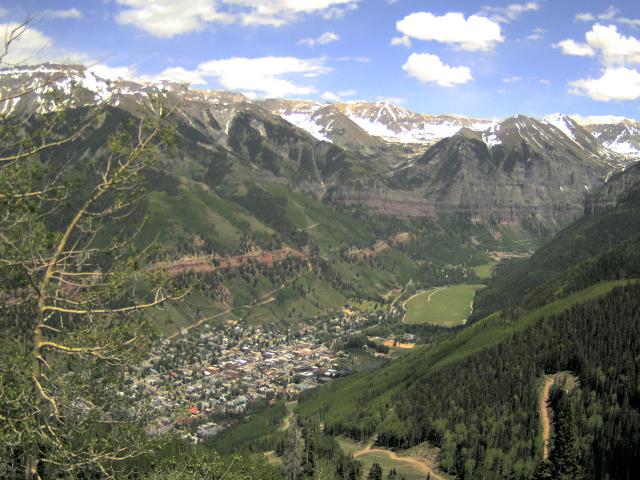 For the last 30 days, most of Colorado recorded about average precipitation and temperatures. This is a vast improvement over the last two summers when early June was already hot, dry, and full of smoke.
The longer-range models show drier and warmer weather for the end of June, but then hopefully an active monsoon season in July and August which should cool us down and deliver a healthy amount of precipitation.
I'm at Copper Mountain attending the Colorado Ski Country annual meeting, and they just shared their skier numbers. For the 2013-2014 season, Colorado recorded 12.6 million skier visits which is a new record, besting the previous record of 12.56 million during the 2006-2007. For more stats and perspective, read this article by Jason Blevins at the DenverPost.com (he's a much better writer than I am): http://www.denverpost.com/business/ci_25950508/colorado-skier-visits-surge-12-6m-2013-14
Enjoy the next few weeks of mountain activies, and as the ground dries out and the temperatures rise, please keep all fires contained and ensure they are fully out before you leave the campsite. And ask others to do the same. It would be a wonderful summer if we keep large swathes of the state from buring due to human-started fires:-)
JOEL GRATZ