Today (Tuesday) turned out very different depending on what elevation you were at. Clouds and fog hung around all day for elevations below 2,000 feet, while elevations above 2,000 feet enjoyed some sunshine. Here's a shot from Stowe's (Vermont) Facebook page this morning: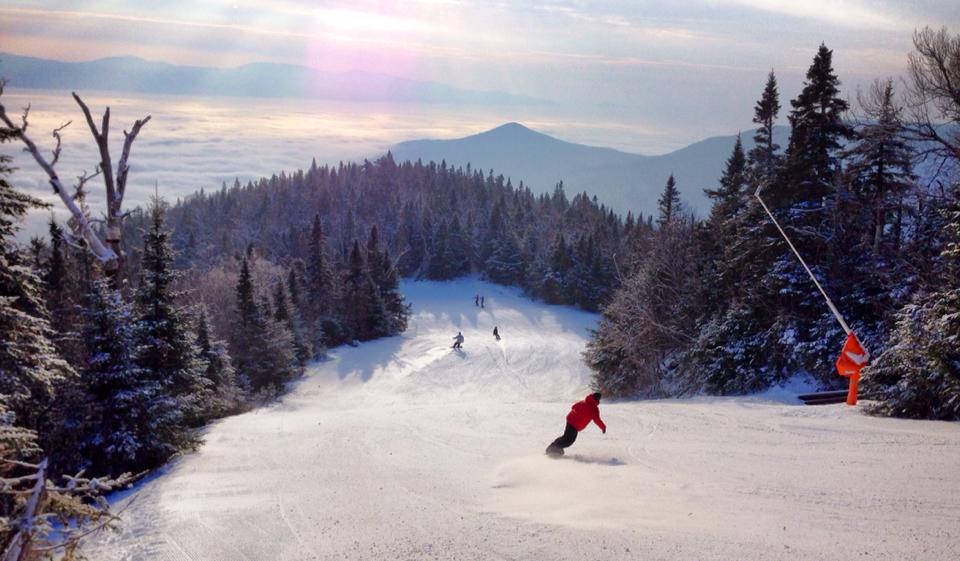 And here's a shot that one of my friends on Facebook posted from Cannon Mountain in New Hampshire: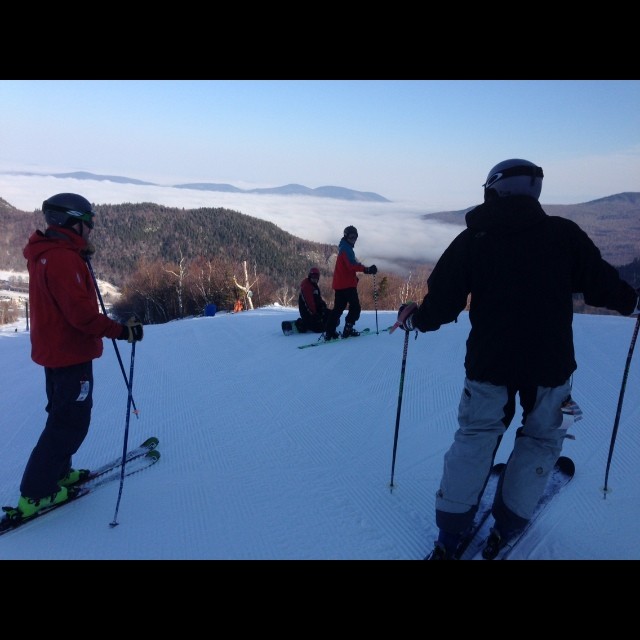 It was definitely a day to be up high. Wednesday will end up being the best overall day weather wise, regardless of elevation, through the end of the week. Although it will be a bit warmer than I'd like it to be (highs generally in the 40's), there will at least be some sun poking through the clouds for everyone.
Thursday and Friday will stay relatively warm and with precipitation moving in at the same time, we're going to see water fall from the sky in the wrong form. At this point, I don't see much in the way of steady or heavy rain falling while the lifts are spinning on Thursday or Friday, but there will be plenty of showers around. On Thursday night, a steadier period of rain will likely move through, but will have moved out by daybreak on Friday. In addition to some showers on Friday, watch out for fog and drizzle, especially at higher elevations.
As I mentioned the other day, there is a light at the end of the tunnel. It's a pretty big and bright light too. Once this wetter warmer weather moves out at the end of the weekend, we'll see a return to below average temperatures with a few chances at the kind of precipitation that we want to see fall from the sky this time of year!