Summary:
Sunday will be sunny and warm, but big changes coming by Tuesday. We will see much colder air and snow Tuesday with several inches possible on the mountains. After a break Wednesday into Thursday a stronger system could move in later Friday with snow into next weekend.
Details:
Not much change from the discussion yesterday. The models are slightly wetter for Tuesday but not much. The precip will push in Monday night with snow levels above 7000 ft. dropping quickly below lake level by Tuesday morning. Plenty of cold air will pour in with this cold trough Tuesday. We could see a coating to an inch or two of snow at lake level Monday night before the sun comes up Tuesday morning, but not on the warm roads. On the mountains above 7000 ft. the models have enough liquid through Tuesday for 3-6 inches of snow. The highest amounts should be West of the lake along the crest. The highest peaks could have slightly more. Here is the latest GFS precip forecast through Tuesday.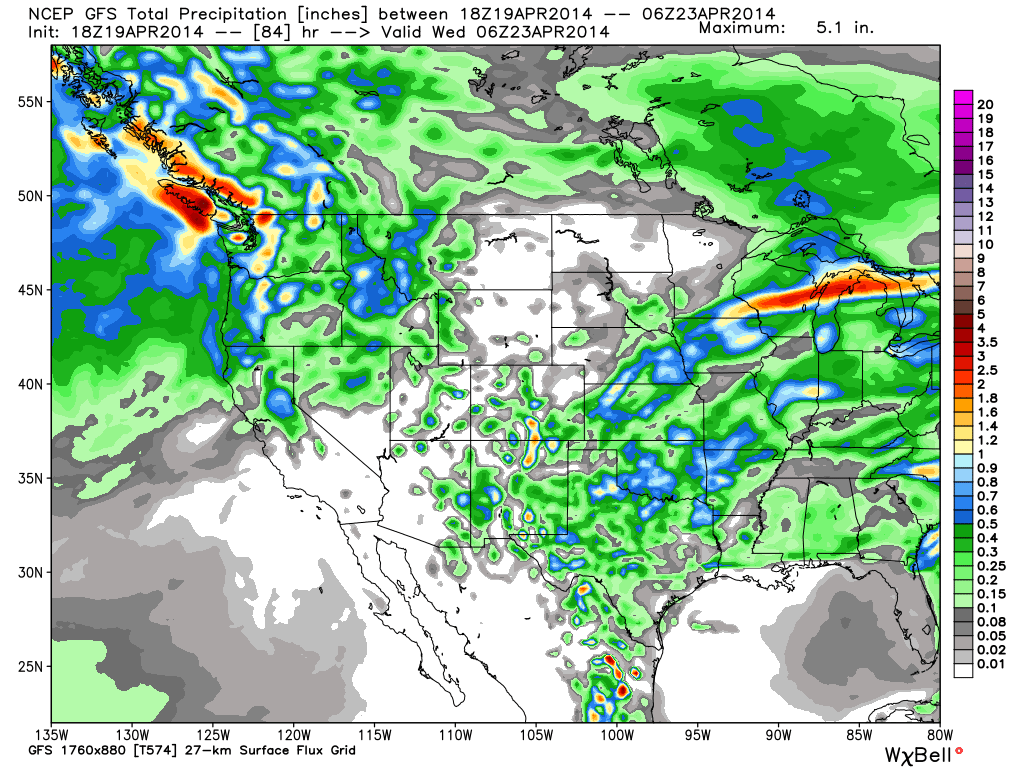 We dry out Wednesday and could see temperatures back into the 60's at lake level by Thursday. The ridge is out near 160w by Friday which may allow another cold trough to dig down off and along the West Coast. This one may be able to pull in more moisture than the system Tuesday. We could see snow begin to fall later Friday into Saturday. On the mountains we could see a foot or more of snow, but it's a little early to talk snowfall amounts a week away.
The models diverge a little next weekend with the track of second system Sunday into Monday. The Canadian and European models keep the snow going as the next system brings in another decent shot of snow. The GFS is now trending further North with the second system next weekend. We will keep tracking the trend all week. If the Canadian is correct and we see back to back strong waves next weekend we could see several feet of snow on the mountains. Here is the precip forecast through Monday the 28th on the Canadian model. It has 5+ inches of liquid along the crest.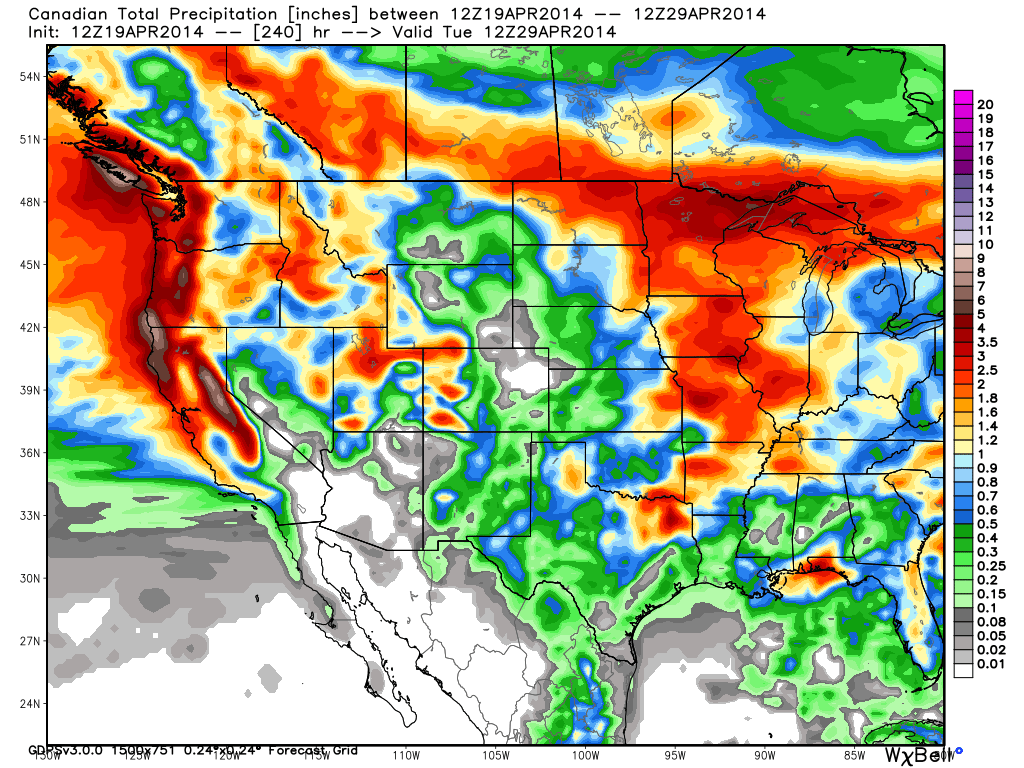 One last big powder weekend for a few resorts still open next weekend? Confidence is building, but still a little wary with it being Spring and the models being fickle with the change in the seasons even a week out.
Long-Range:
It looks like Spring may return after next weekend. The climate models do have precip for May so it may not stay completely dry. We do tend to get snow more times than not on Memorial Day weekend. Then summer usually arrives in June.
May not post tomorrow with all the holiday festivities....Happy Easter for those celebrating! BA