NEVER MISS A
POWDER DAY
Snow forecasts crafted by local experts.
Everything you need to chase powder.
Join to Compare All Your Mountains at Once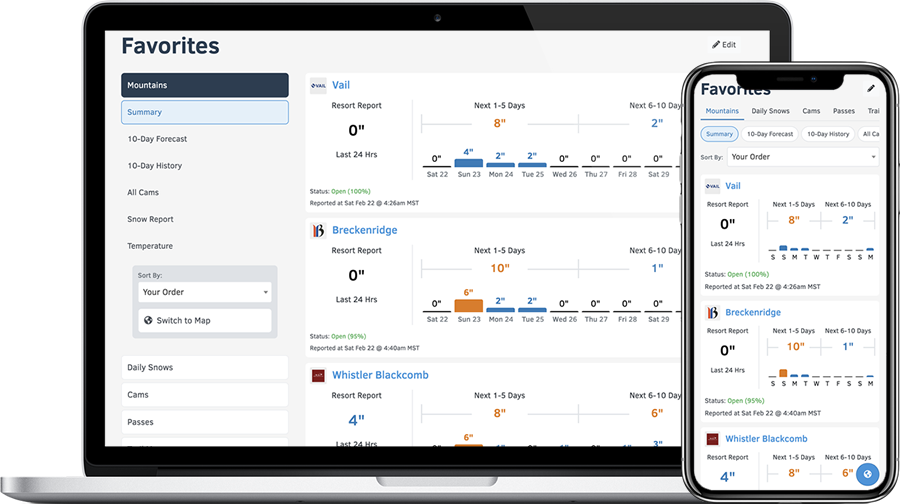 All Your Favorites!
Or Continue as a Guest
Download the Free OpenSnow Mobile App
The free OpenSnow Mobile App gives you access to the best snow forecasts, snow reports, and live cams.
Daily Analysis from our local forecasters
Hourly & Daily Forecasts for over 2,000 locations
Favorite & Timelapse Cams
Custom Forecast & Report Alerts
Compare Snowfall for Season Passes & Regions