Avalanche Forecast
Avalanche Forecasts are for use by experienced backcountry travelers in uncontrolled sidecountry and backcountry terrain. These forecasts and conditions do not apply to open, in-bounds terrain at ski resorts, which is subject to avalanche control by local resort ski patrol.
Avalanche Rating
Moderate (2)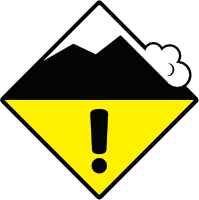 Valid Thu Dec 7 4:00pm PST
1 hour ago
Until Fri Dec 8 4:00pm PST
Watch for wind slabs around ridgelines and mid slope rollovers. A layer of buried surface hoar may increase reactivity, don't let it surprise you.
Snowpack Discussion
At higher elevations winds are expected to have redistributed recent snowfall into deeper slabs on north and east facing terrain features. A layer of surface hoar can be found around 30-50 cm deep.
A crust with sugary facets beneath it can be found just above the ground. The snowpack is still shallow for this time of year. Average snowpack depths at treeline range from 65 to 90 cm.
Avalanche Activity
Reports indicate a natural avalanche cycle occurred in steep, unsupported alpine terrain features during the most recent storm in the Sentinel area. Wet avalanches were observed at treeline and below.
Reactivity is expected to linger in wind affected features.
Please continue to submit MINreports and support your backcountry community.
Helpful Links