Avalanche Forecast
Avalanche Forecasts are for use by experienced backcountry travelers in uncontrolled sidecountry and backcountry terrain. These forecasts and conditions do not apply to open, in-bounds terrain at ski resorts, which is subject to avalanche control by local resort ski patrol.
Avalanche Rating
Moderate (2)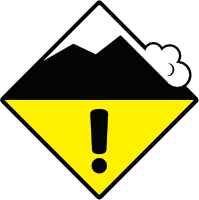 Valid Sat Dec 2 5:00pm MST
1 hour ago
Until Sun Dec 3 5:00pm MST
Strong winds may build wind slabs in more sheltered areas where surface hoar and faceted snow have been buried. Keep an eye out for snow that feels dense or stiff.
Snowpack Discussion
3 to 5 cm of new snow has buried various surfaces; surface hoar in sheltered terrain, heavily wind-affected in open alpine, melt-freeze crusts on steep solar aspects, and faceted soft snow.
A crust with facets or depth hoar exists at or near the ground. The snowpack is shallower than average for this time of year, with depths at treeline ranging from 20 -50 cm and tapers rapidly below.
Avalanche Activity
On Friday, several skier-triggered dry loose avalanches in steep north-facing terrain were reported near Invermere.
Observations are limited this time of year. Please consider filling out a MIN report if you head out in the backcountry!
Helpful Links