Last Frontier Heliskiing - Ripley Creek
Avalanche Forecast
Avalanche Forecasts are for use by experienced backcountry travelers in uncontrolled sidecountry and backcountry terrain. These forecasts and conditions do not apply to open, in-bounds terrain at ski resorts, which is subject to avalanche control by local resort ski patrol.
Avalanche Rating
Moderate (2)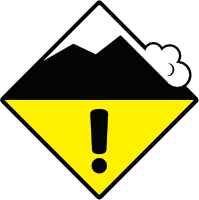 Valid Wed Nov 29 4:00pm PST
15 hours ago
Until Thu Nov 30 4:00pm PST
Carefully assess how the recent snow is bonding to any underlying crusts. Keep in mind it is still early in the season and numerous hazards exist just below the snow surface.
Snowpack Discussion
As much as 40 cm of recent snow now sits on top of a crust, that varies in thickness and strength. The middle of the snowpack is generally consolidated with no current layers of note.
Observations are very limited, but a problematic combination of crusts and facets at the base of the snowpack has been reported in upper alpine terrain.
Snowpack depths vary from 50 to 150 cm at the treeline. The deepest snowpacks are found in the more western/coastal regions.
Avalanche Activity
No recent avalanches have been observed.
Observations are very limited at this time of year. If you do head out, do so with a cautious and investigative mindset, and consider submitting a MIN report.
Helpful Links