Mount Washington Alpine Resort
Avalanche Forecast
Avalanche Forecasts are for use by experienced backcountry travelers in uncontrolled sidecountry and backcountry terrain. These forecasts and conditions do not apply to open, in-bounds terrain at ski resorts, which is subject to avalanche control by local resort ski patrol.
Avalanche Rating
Low (1)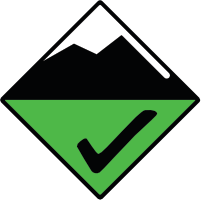 Valid Tue Nov 28 4:00pm PST
17 hours ago
Until Wed Nov 29 4:00pm PST
Tread carefully.
backcountry travel is challenging with such minimal snow and hazards so close to the surface.
Check out our early season blog.
Snowpack Discussion
As the freezing level falls a new crust will likely form on all aspects and elevations.
Snowpack height at treeline currently ranges from less than 20 cm at Mt Arrowsmith to around 50 cm in Strathcona Park to 30 cm at Mt Cain. snowpack depths are deeper only in areas where the wind has drifted it in.
Check outthis MINfrom Mt. Aerosmith.
Avalanche Activity
So far this season no avalanches have been reported on the Island. This should stay the same until we see another substantial snowfall.
Alpine climbers looking to extend their season might be the most likely candidates to encounter the limited avalanche hazard that currently exists.
Please consider filling out a MINreport if you are out in the backcountry.
Helpful Links