Avalanche Forecast
Avalanche Forecasts are for use by experienced backcountry travelers in uncontrolled sidecountry and backcountry terrain. These forecasts and conditions do not apply to open, in-bounds terrain at ski resorts, which is subject to avalanche control by local resort ski patrol.
Avalanche Rating
Low (1)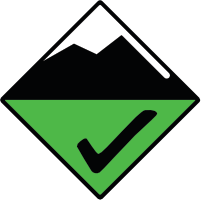 Valid Thu Nov 30 4:00pm PST
19 hours ago
Until Fri Dec 1 4:00pm PST
Assess new snowfall amounts as you move through terrain.
New snow may form small wind slabs in isolated terrain features including: chutes, couloirs and small bowl features.
Snowpack Discussion
New snow will overlie a variety of surfaces including; a crust on steep south facing slopes in the alpine, a crust with surface hoar above it at treeline and a crust where snow exists below treeline. The above mentioned surface hoar could become a problem in the near future with subsequent storms.
Below the surface is 10 to 20 cm of faceted snow over a crust from mid November.
Above about 1600 m, snowpack height ranges from 50 to 100 cm, increasing with elevation.
Avalanche Activity
No avalanches have been reported since last week.
Avalanche activity will begin ramping up with the arrival of the incoming storms.
Please consider filling out a MINreport if you are out in the backcountry.
Helpful Links