Avalanche Forecast
Avalanche Forecasts are for use by experienced backcountry travelers in uncontrolled sidecountry and backcountry terrain. These forecasts and conditions do not apply to open, in-bounds terrain at ski resorts, which is subject to avalanche control by local resort ski patrol.
Avalanche Rating
High (4)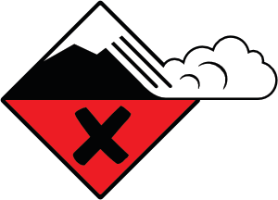 Valid Tue Dec 5 4:23am MST
4 hours ago
Until Wed Dec 6 4:23am MST
Very dangerous avalanche conditions. Travel in avalanche terrain not recommended.
Helpful Links