Summary
Snow for Sunday clears out Sunday night. A drier pattern again for Monday - Thursday. A weak system could move in Friday with a wetter storm possible for Sunday the 5th.
Update
The snow is moving in early Sunday morning as expected, with chain controls in place as of 7 AM from Kingvale (exit 170) to the NV state line (exit 207).
Sunday Storm:
We will see some steadier snow Sunday morning and then more scattered Sunday afternoon before clearing out Sunday night.
We could see several inches of new snow by Sunday afternoon. Snow levels start out around 4000-4500 ft. and below 3000 ft. by Sunday evening. That is low in elevation with snow possibly accumulating on the roads over a long stretch from the foothills all the way through the Sierra to Nevada.
Even though this isn't a big storm, the cold nature with snow to low levels could cause travel headaches with slow travel and chain controls possible from below Blue Canyon all the way to the NV state line through Sunday afternoon. Conditions start to improve Sunday night, but slowly as it's cold which will make melting of the snow on the roads more difficult into Monday.
Monday - Thursday:
We will see a drier pattern again for Monday through Thursday with no weather-related travel impacts expected at this time.
Long-Range:
The pattern could become active again starting Friday. The long-range models suggest a weak system could bring some light snow to the northern Sierra, but it may also fall apart before reaching us.
Then a stronger storm is possible next Sunday the 5th into Monday the 6th. We'll continue to watch the trends as we get closer with more details on potential travel impacts.
BA
P.S. NWS Graphs and Caltrans live cams are below (we don't control them)...
I-80 Road Cams:
Blue Canyon, Exit 154 - 5,022'
Castle Peak, Exit 176 - 7,165'
Donner Lake, Exit 180 - 6,394'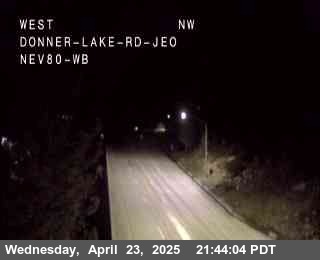 Truckee Scales, Exit 191 - 5,826'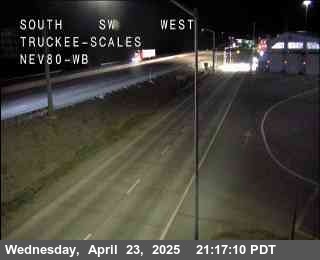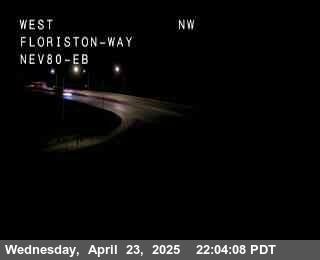 If you are traveling through the Sierra please use the links below for travel advisories as we do not give our opinions on the "safest" or "best" travel times for liability reasons. The storm timing, road conditions, & chain control areas are not guaranteed and are subject to change.
NWS Reno: https://www.weather.gov/rev/
NWS Sacramento: https://www.weather.gov/sto/
CA road conditions: http://www.dot.ca.gov/cgi-b... (and 1-800-427-7623)
NV road conditions: https://nvroads.com/
OSS weather share: http://oss.weathershare.org/#