Summary
A weak system moves through Friday with a few light showers possible. A break Saturday during the day. Saturday evening into Sunday evening we will see snow, heavy at times. A drier pattern is expected again next week.
Update
Friday System:
A weak system moves through from Friday morning into the afternoon and could bring a coating of snow to Donner Pass. Snow levels look to be around 6000-6500 ft. Then clearing out Friday night.
We will likely see little in the way of travel impacts. Maybe some snow on the road over the top of Donner Pass with some chain controls if a steadier band of snow moves over Donner Pass. But some models show little if any snow at all reaching the area. Carry chains just in case.
Saturday Evening - Sunday Evening Storm:
Saturday looks dry through the afternoon. Then Saturday evening around 6-8 PM the snow moves in, with heavier snow into the day on Sunday. Lighter snow showers later in the day become more scattered Sunday evening and clear out overnight.
Snow levels could hover around 4100-4600 ft. through the day on Sunday and then drop below 3000 ft. by the end Sunday evening. We are expecting slow travel and chain controls from Saturday evening into Sunday night. Likely from near to just west of Blue Canyon all the way to the NV state line through Sunday, and possibly a bit lower in elevation by Sunday evening.
Be prepared for winter travel conditions, snowy and slick roads, and chain controls through the Sierra from Saturday evening into early Monday morning.
Next Week:
We are expecting a drier pattern again next week from Monday through Friday the 10th. We'll let you know if that changes. The is a small chance of a few snow showers for Wednesday the 8th, but it doesn't look to have an effect on travel at this time.
Long-Range:
We could see a slightly more active pattern starting around the 11th into the 3rd week of February. We'll continue to watch the trends as we get closer.
BA
P.S. NWS Graphs and Caltrans live cams are below (we don't control them)...
I-80 Road Cams:
Blue Canyon, Exit 154 - 5,022'
Castle Peak, Exit 176 - 7,165'
Donner Lake, Exit 180 - 6,394'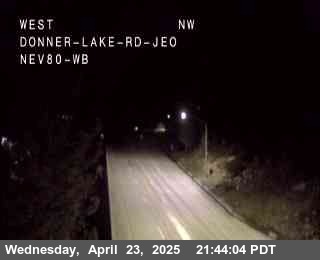 Truckee Scales, Exit 191 - 5,826'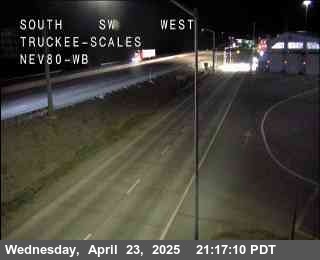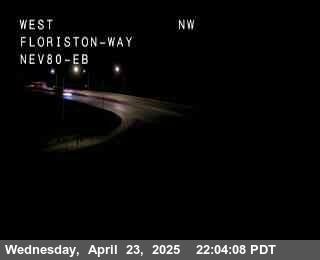 If you are traveling through the Sierra please use the links below for travel advisories as we do not give our opinions on the "safest" or "best" travel times for liability reasons. The storm timing, road conditions, & chain control areas are not guaranteed and are subject to change.
NWS Reno: https://www.weather.gov/rev/
NWS Sacramento: https://www.weather.gov/sto/
CA road conditions: http://www.dot.ca.gov/cgi-b... (and 1-800-427-7623)
NV road conditions: https://nvroads.com/
OSS weather share: http://oss.weathershare.org/#