News
By Sam Collentine, Meteorologist
Posted 9 years ago
November 18, 2014
BREAKING: Aspen Mountain Set to Open Early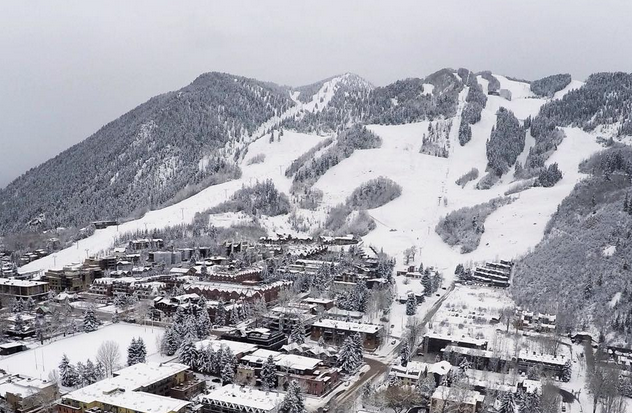 Press Release: Aspen Mountain will open early for the season, this Saturday, November 22 with the most vertical feet in the country and top-to-bottom skiing/riding across 120 acres of terrain. The Silver Queen Gondola and Ajax Express will be open as will the Sundeck and Ajax Tavern for food and drink. A recent storm brought over 21 inches to Aspen Mountain which has allowed for favorable conditions to open the mountain early.
"We aim to open and bring skiing and riding to the community and our guests as soon as we can," says David Perry, Chief Operating Officer, Aspen Skiing Company. "We are a ski town, we have the snow and we are pleased to start spinning the lifts."
All season passes are valid as they would be in the scheduled season. Daily lift tickets from November 22-26 are $79 for adults, $73 for teens (13-17) and seniors (65-69), and $59 for children (7-12). As always, children six and under ski for free. A special rate will be extended to passholders at any other resort. Skiers and riders can simply present a valid pass from any other resort and receive the discounted rates of $55 for adults, $51 for teens (13-17) and seniors (65-69), and $41 for children (7-12).
The Ski and Snowboard School on Aspen Mountain will be open for private lessons - intermediate and above levels, ski and snowboard, starting November 22. Ski and Snowboard Children's Group Lessons for ages 7 to 17 will be offered on Aspen Mountain November 22 through November 26. Children must be at an intermediate or above level. Please call 970-923-1227 to arrange all lessons as reservations are required. D&E and Four Mountain Sports in Aspen will also be open with ski and snowboard rentals and tuning available. Parking is free in Aspen until November 25.
Thanksgiving weekend will be packed with events including 2014 Audi FIS Ski World Cup at the Nature Valley Aspen Winternational where the world's fastest women skiers will once again take to Aspen Mountain. The event takes place Saturday, November 29 and Sunday, November 30 at the Base of Aspen Mountain, Lift 1A.
To further the excitement of Thanksgiving, Snowmass will open November 27 and the Thanksjibbing rail jam will take place the next day at Snowmass Base Village. The first Bud Light Hi-Fi Concert of the season featuring Reel Big Fish will take place Saturday, November 29 at 6:30 p.m. at Upper Gondola Plaza, Aspen Mountain with fireworks at 8:15 p.m.
Forecast: http://opsw.co/1mPb9MO
Sam Collentine | OpenSnow
Back to All News
About The Author
Sam Collentine
Meteorologist
Sam Collentine is the Chief Operating Officer of OpenSnow and lives in Basalt, Colorado. Before joining OpenSnow, he studied Atmospheric Science at the University of Colorado, spent time at Channel 7 News in Denver, and at the National Weather Service in Boulder.