News
By Joel Gratz, Founding Meteorologist
Posted 9 years ago
August 18, 2014
Snow this weekend for the northern Rockies?
A strong storm (for August, at least) will move through southern Canada and the northern Rockies this weekend. Temperatures will run 10-20 degrees below normal in parts of Wyoming and Montana. Break out the sweatshirts!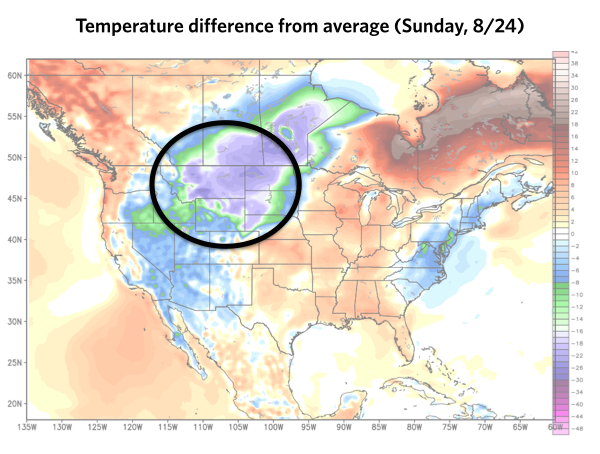 In Bozeman Montana, the coolest temperatures will likely hit on Sunday through Monday. Keep in mind that the temperature scale below, on the left, shows the temperature compared to average, NOT the actual temperature.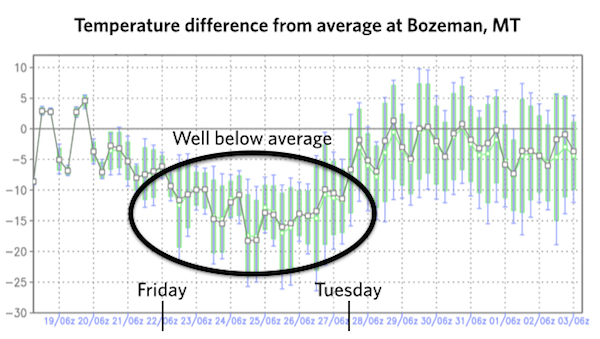 The chilly air will drop snow levels down to 10,000-12,000ft, so the highest of high peaks may get coated, especially if the precipitation falls during the colder nighttime hours.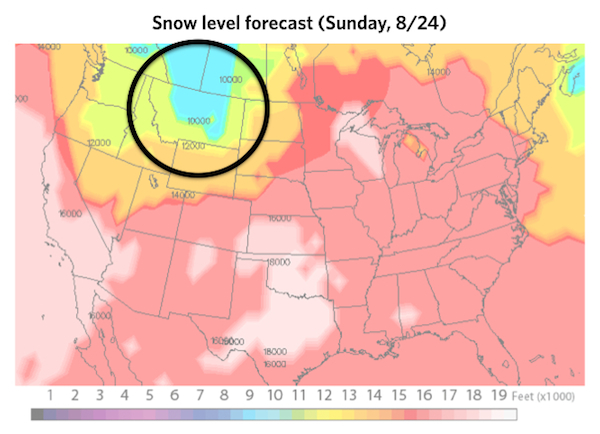 We still have a few months before ski season really kicks into gear, but it's never too early to enjoy a few flakes!
Back to All News
About The Author
Joel Gratz
Founding Meteorologist
Joel Gratz is the Founding Meteorologist of OpenSnow and has lived in Boulder, Colorado since 2003. Before moving to Colorado, he spent his childhood as a (not very fast) ski racer in eastern Pennsylvania.