News
By Sam Collentine, Meteorologist
Posted 8 years ago
December 19, 2014
GEAR: Austen Sweetin's Analog Outerwear
This article is brought to you by ActiveJunky.com. They like our snow forecasts, and we like their knowledge of gear. So we work together to bring you details on the best stuff you can buy, and they help you earn cash back on purchases. Win-win-win-win, or something like that!
Analog's team is stacked this season, and they're stacking up footage to prove it. The posse includes Mikkel Bang, Zak Hale, Nic Suave and Austen Sweetin. While the entire team kills it in this quick-and-dirty edit, Austen Sweetin bats cleanup.
The final 30 seconds showcase Austen in Absinthe Films' celebrated big-screen opus, Heavy Mental. From rails with two-story mandatory drops to backcountry gaps the size of basketball courts, Analog elegance dominates in this edit. Active Junky gives Austen's kit top marks for valued-minded style and air-friendly function.
Anthem Jacket: Resort Parks To Backcountry Booters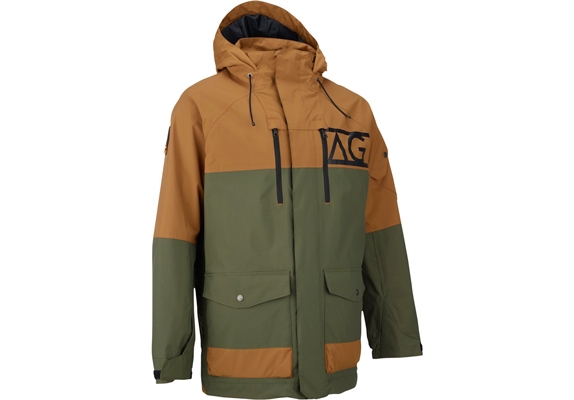 Analog's Anthem hits the one-jacket mark. The 2-layer Anthem has a solid 10,0000 waterproof and breathable rating, high at the low MSRP. A nylon shell is dipped with Jet Micro Coating to ward off mid-winter whiteouts and charge hard all-day long. Utilitarian media and goggle pockets tuck out of sight while oversized front pockets add to the three-stripe block style.
Best For: All-mountain, all-season slayin'
MSRP: $210.00
Balance ATF Flannel: City Streets To Spring Shredding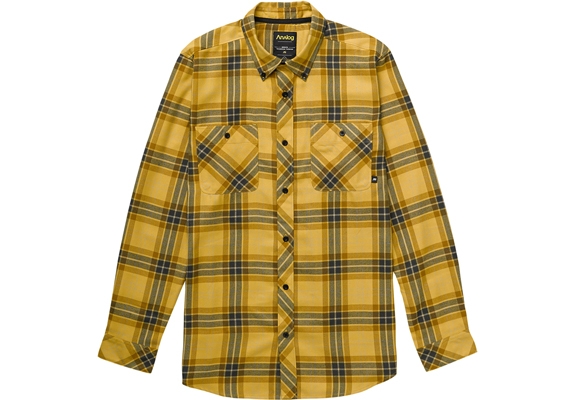 Whether or not you spin backside threes off rails the height of an adult brontosaurus, style is far from fossilized with this flannel. Colorways include Gold Rush (yellow & navy), Atlantic Blue (blue & red) and Moss Green (earth green and beige). Each moisture-wicking ATF brings classic chill reinforced by a water resistant DWR-coating. Rock as a baselayer, midlayer, light in-town jacket or shredding shirt on the mountain.
Best For: All-day comfort and warm day rippin'
MSRP: $75.00
Analog Protocol: Rockstar Slim
If you've ridden beyond "baggy and saggy", Analog tightens things up with the slim-fitting Protocol. The 10,000mm/5,000g fabric is breathable and waterproof yet posts a manageable price tag. Slimmer in fit, laminate-coated polyester twill fabric stretches with the rider. A welcome fracture from the mainstream, rock star-worthy Protocol gives every method more swagger.
Best For: Park and resort shreddin'
MSRP: $180.00
Back to All News
About The Author
Sam Collentine
Meteorologist
Sam Collentine is the Chief Operating Officer of OpenSnow and lives in Basalt, Colorado. Before joining OpenSnow, he studied Atmospheric Science at the University of Colorado, spent time at Channel 7 News in Denver, and at the National Weather Service in Boulder.