News
By Sam Collentine, Meteorologist
Posted 8 years ago
September 30, 2015
VISIT WYOMING: Natural Hot Springs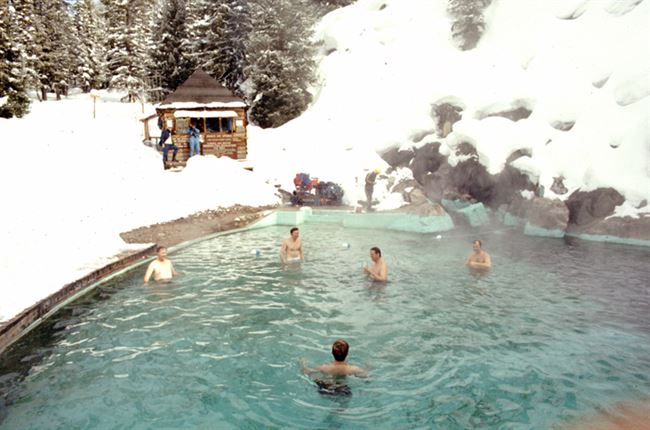 Imagine stepping into a warm natural hot spring as you are surrounded by a beautiful snow-covered landscape. Sounds pretty spectacular, right? Stories of the soothing and healing powers of Wyoming's natural hot springs go back centuries to the Native Americans and even to the earliest Europeans traveling west. As you begin to plan your winter adventures, be sure to include a stop at one (or all) of Wyoming's natural hot springs. To help, here's a list of our favorites.
Boiling River Hot Springs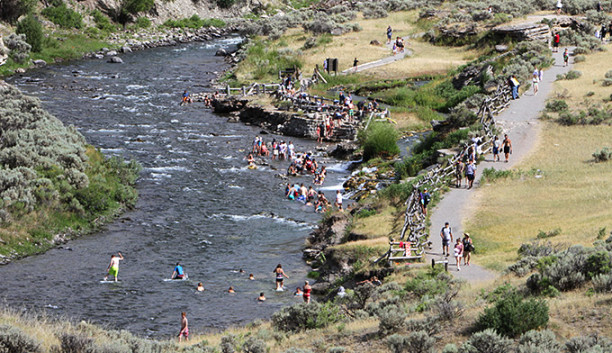 After taking in Old Faithful or spending the morning skiing at Sleeping Giant Ski Area, head on over to Boiling River Hot Springs in Yellowstone National Park. Relax, unwind, and take in the breathtaking environment where the Boiling River Hot Springs meets the Gardner River. After you are finished soaking in the hot springs, take a walk along the boardwalks of the Mammoth Hot Springs area where you'll find a beautiful system of geothermal terrraces.
Hobo Pool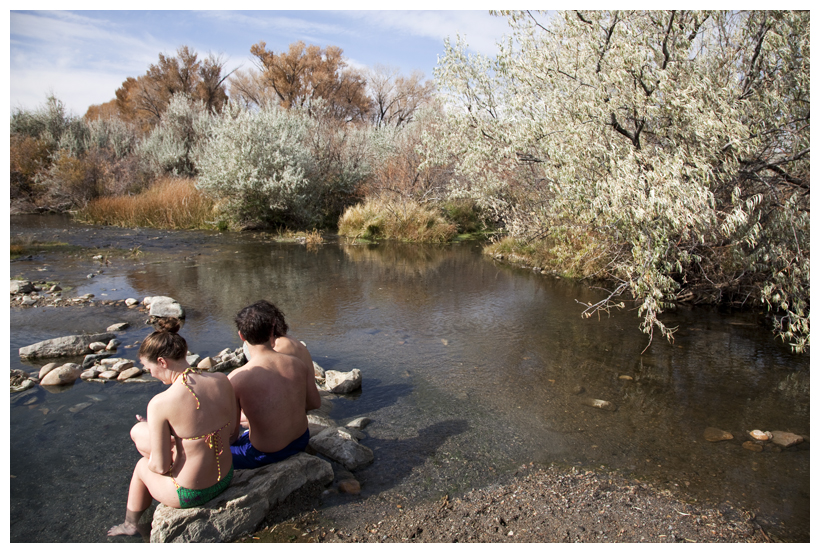 Located in Saratoga, the Hobo Pool is home to two natural hot springs. Whether it's with the family or a group of friends, visit Saratoga this winter and see all that they have to offer.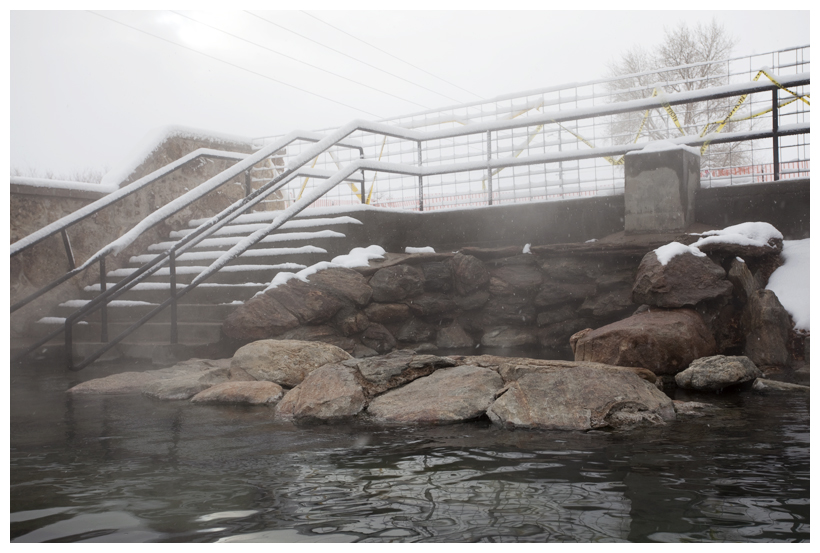 Hot Springs State Park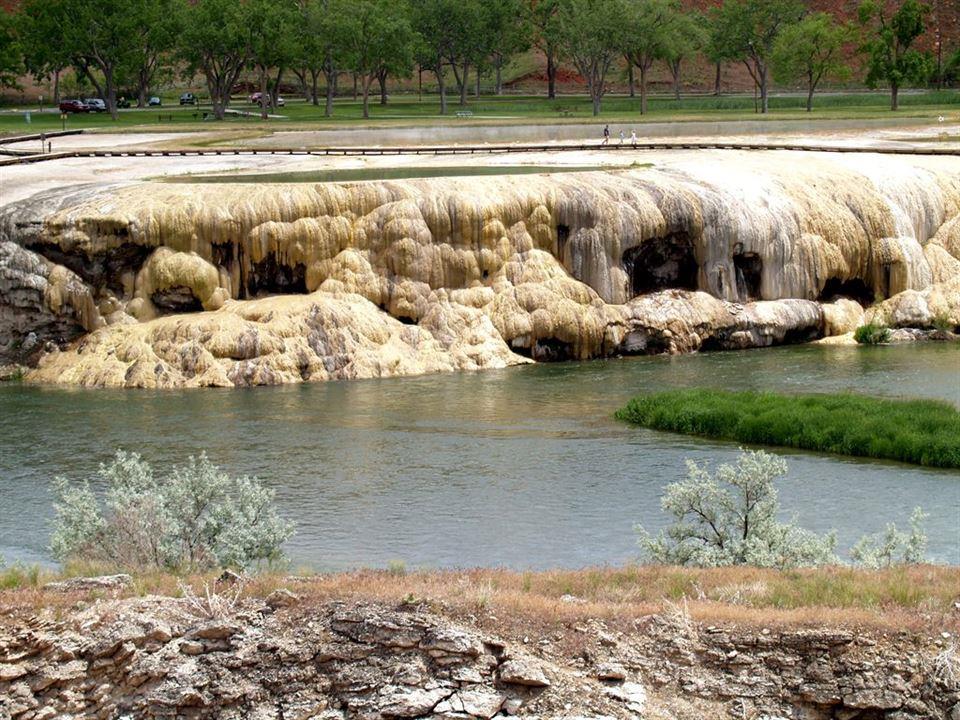 With a constant water temperature of 104 degrees Fahrenheit, the Bathhouse at Hot Springs State Park welcomes people of all ages. After exploring the park's 6+ miles of hiking trails, soak in the soothing mineral water and let your mind run free. If you're looking for something more private, clothing-optional tubs are also available. The hot springs also include two water slides, which seem to always be a favorite among the younger crowd and yes, even adults. Now let's not forget about the resident bison that roam Hot Springs State Park. The park is home to 25 adult bison throughout the year. Don't wait, start planning your winter trip up to Thermopolis, Wyoming.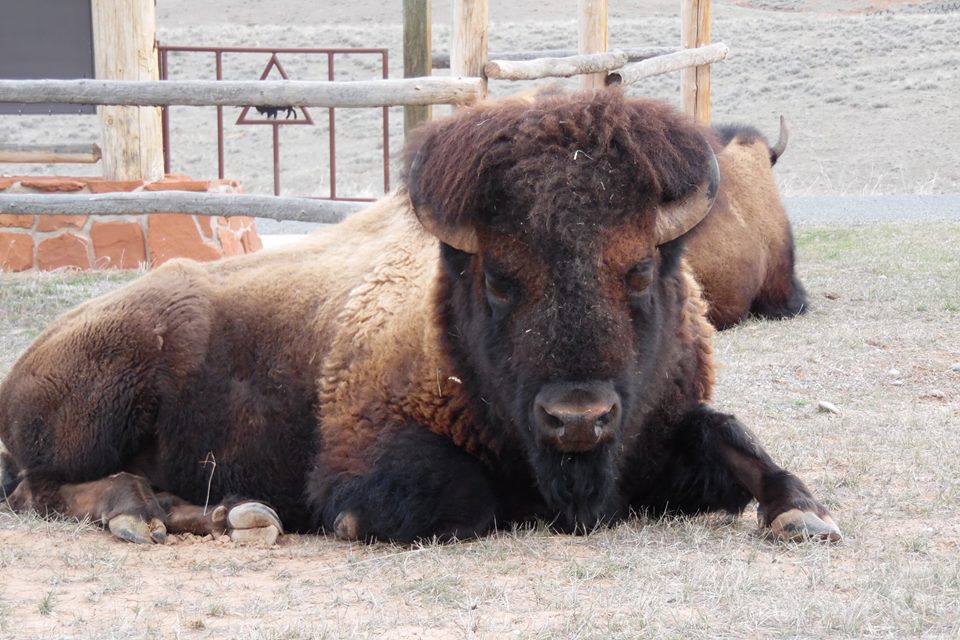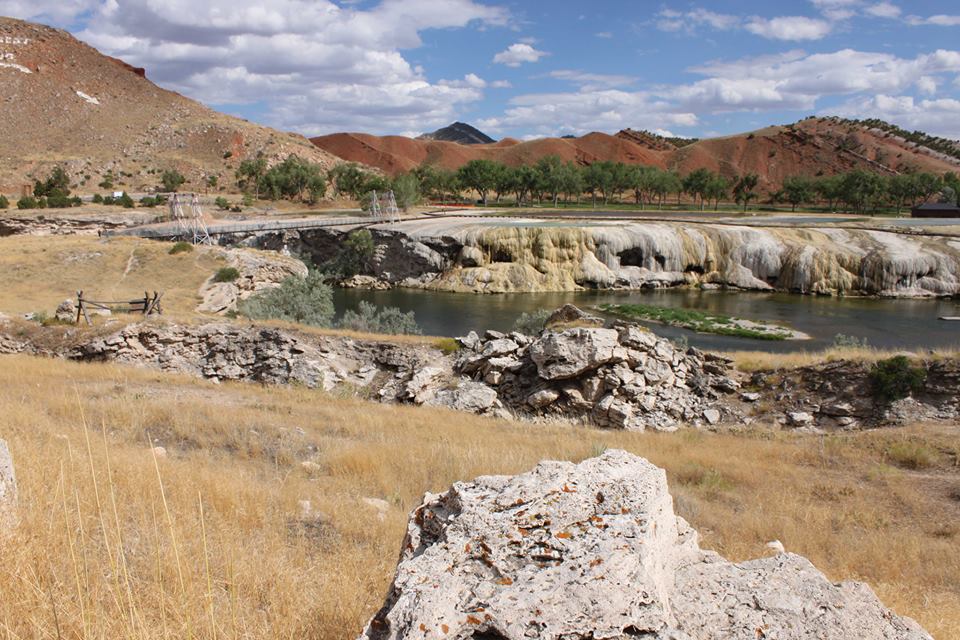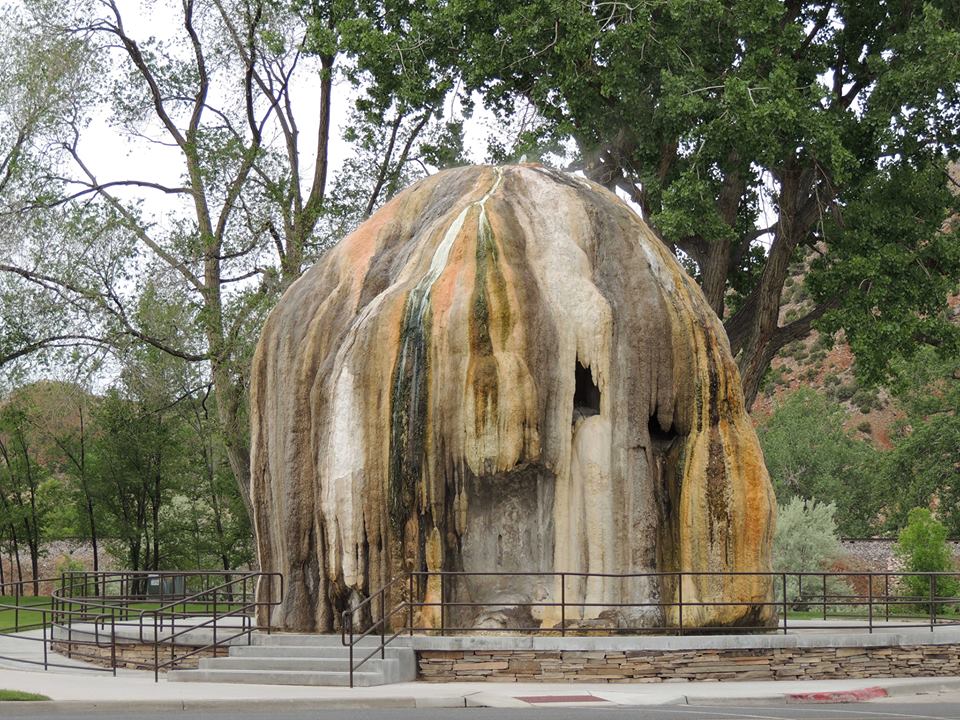 Saratoga Resort & Spa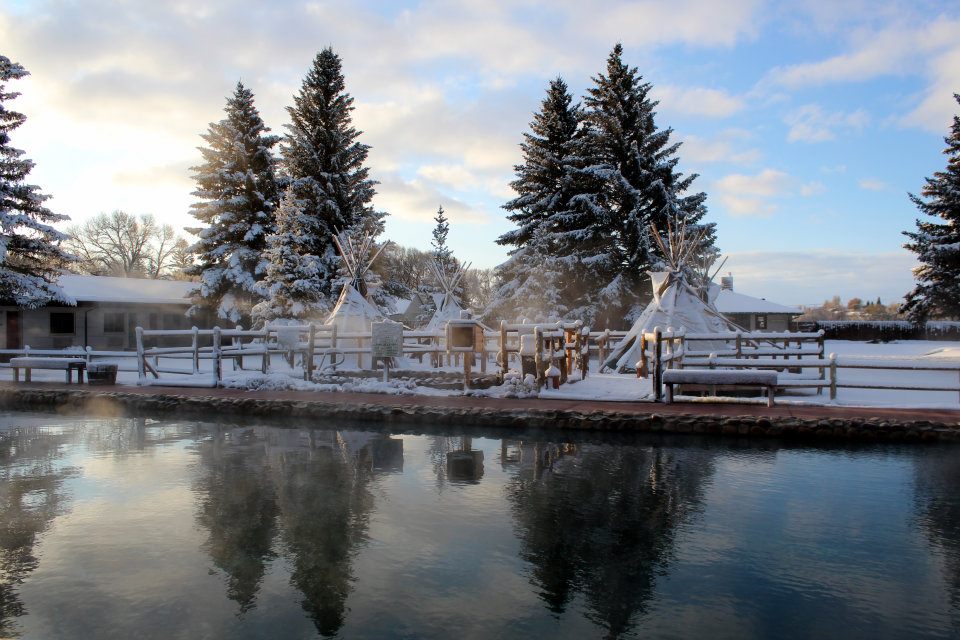 If you're looking for a full-service resort that includes access to the soothing mineral waters of a natural hot spring, Saratoga Resort & Spa is it. This resort isn't only about their natural hot springs, while staying at the Saratoga Resort & Spa you will have access to cross-country skiing, snowshoeing, and guided or unguided snowmobiling. If alpine skiing and snowboarding isn't your thing but you're still looking for a winter getaway destination, bring the entire family and experience Saratoga Resort & Spa first hand.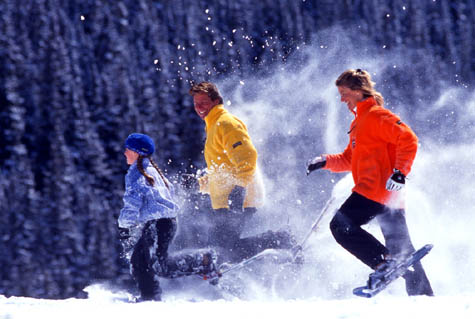 Granite Hot Springs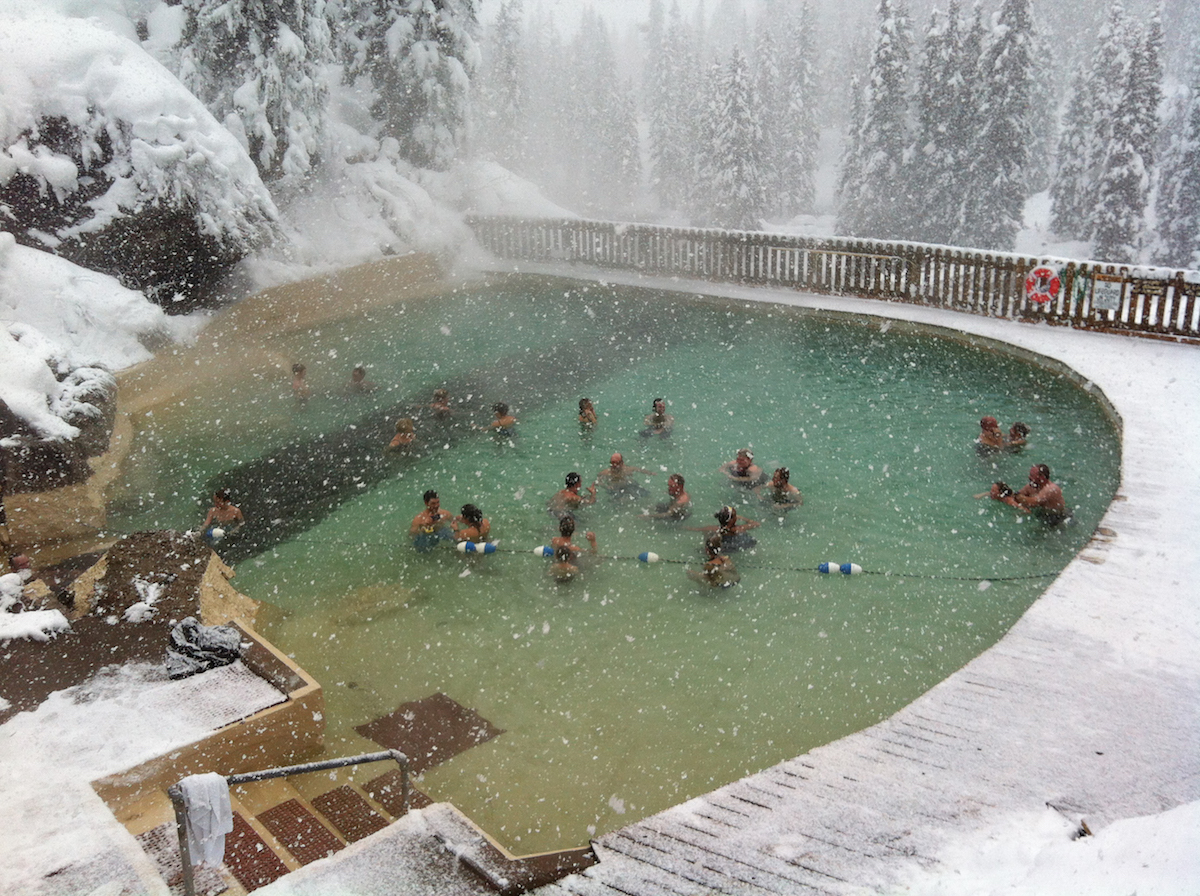 The Granite Hot Springs are yet another phenomenal place to visit with the entire family. Closing for the summer season on October 31st but opening for the winter season on December 10th, the Granite Hot Springs are located in Bridger-Teton National Forest, just outside of Jackson. During the winter months, the hot springs are only accessible on a snowmobile and via skiing, dog sled, or fat bike. Take in the breathtaking views of the surrounding mountains, unwind, and relax in the Granite Hot Springs.
Back to All News
About The Author
Sam Collentine
Meteorologist
Sam Collentine is the Chief Operating Officer of OpenSnow and lives in Basalt, Colorado. Before joining OpenSnow, he studied Atmospheric Science at the University of Colorado, spent time at Channel 7 News in Denver, and at the National Weather Service in Boulder.