News
By Sam Collentine, Meteorologist
Posted 8 years ago
October 28, 2015
JUST IN: Arapahoe Basin Set To Open Thursday, October 29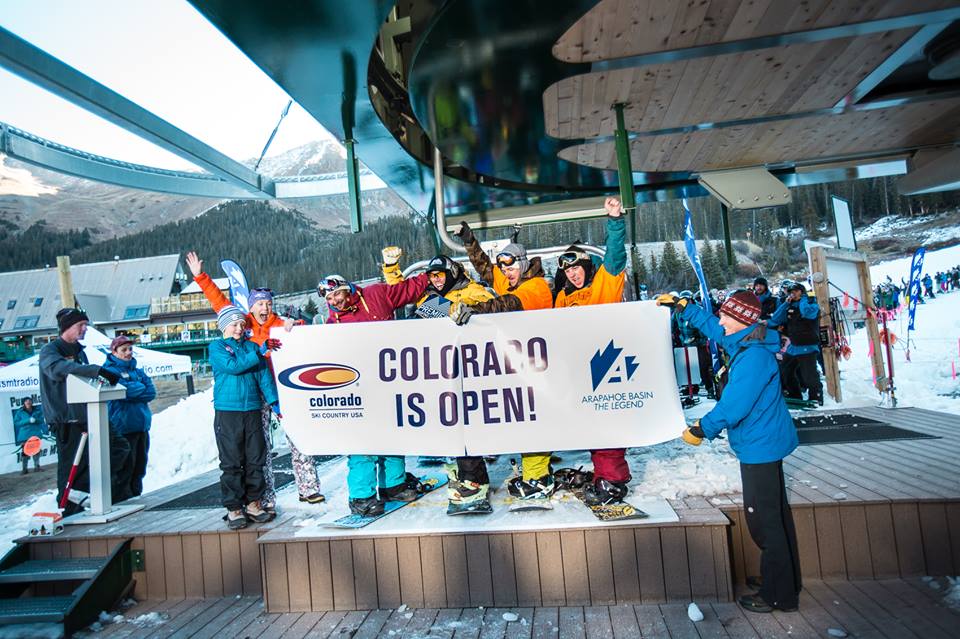 Now it's a party! Arapahoe Basin Ski Area will kick off its 2015-2016 ski season on Thursday, October 29th. It will join Loveland Ski Area as being the first two ski areas to open for the winter season west of the Mississippi.
"The recent cold weather and currently snowy conditions allow for a tremendous start to the season at Arapahoe Basin," said Alan Henceroth, Arapahoe Basin Chief Operating Officer. "Despite what will be a later-than-average opening, both natural snow and our snowmaking efforts have given us a great snow surface to start with. We cannot wait to have our guests back to enjoy the mountain."
A-Basin's Black Mountain Express lift will start turning at 9:00 a.m. MST to shuttle guests to mid-mountain, where they will ski down the intermediate High Noon trail.
Back to All News
About The Author
Sam Collentine
Meteorologist
Sam Collentine is the Chief Operating Officer of OpenSnow and lives in Basalt, Colorado. Before joining OpenSnow, he studied Atmospheric Science at the University of Colorado, spent time at Channel 7 News in Denver, and at the National Weather Service in Boulder.