News
By Sam Collentine, Meteorologist
Posted 9 years ago
October 15, 2014
VOTE: Ski Town Throwdown III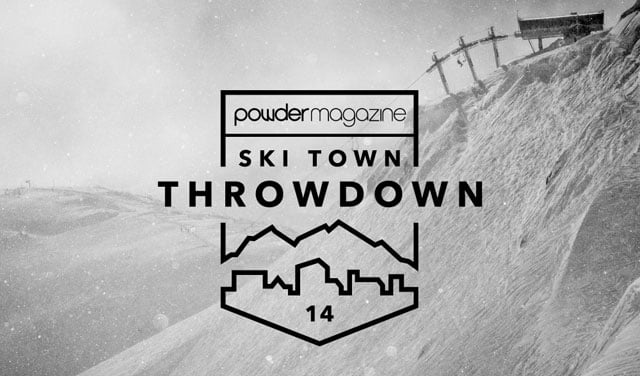 Source: Powder.com
It's that time of year again folks. The leaves are entering their final stages of peak foliage, the highly elevated peaks are turning white, and #winteriscoming engulfs our social media channels. Ski season is right around the corner and stoke is at an all-time high as we daydream about the upcoming days on the slopes. This leads many of us into asking the question of "Where is your favorite place to ski?" to many of our friends and co-workers. It's always a fun conversation to have but for many of us, it's just too hard of a question to answer. Good thing the guys (and gals) at Powder Magazine are here to help us decide in the third annual Ski Town Throwdown.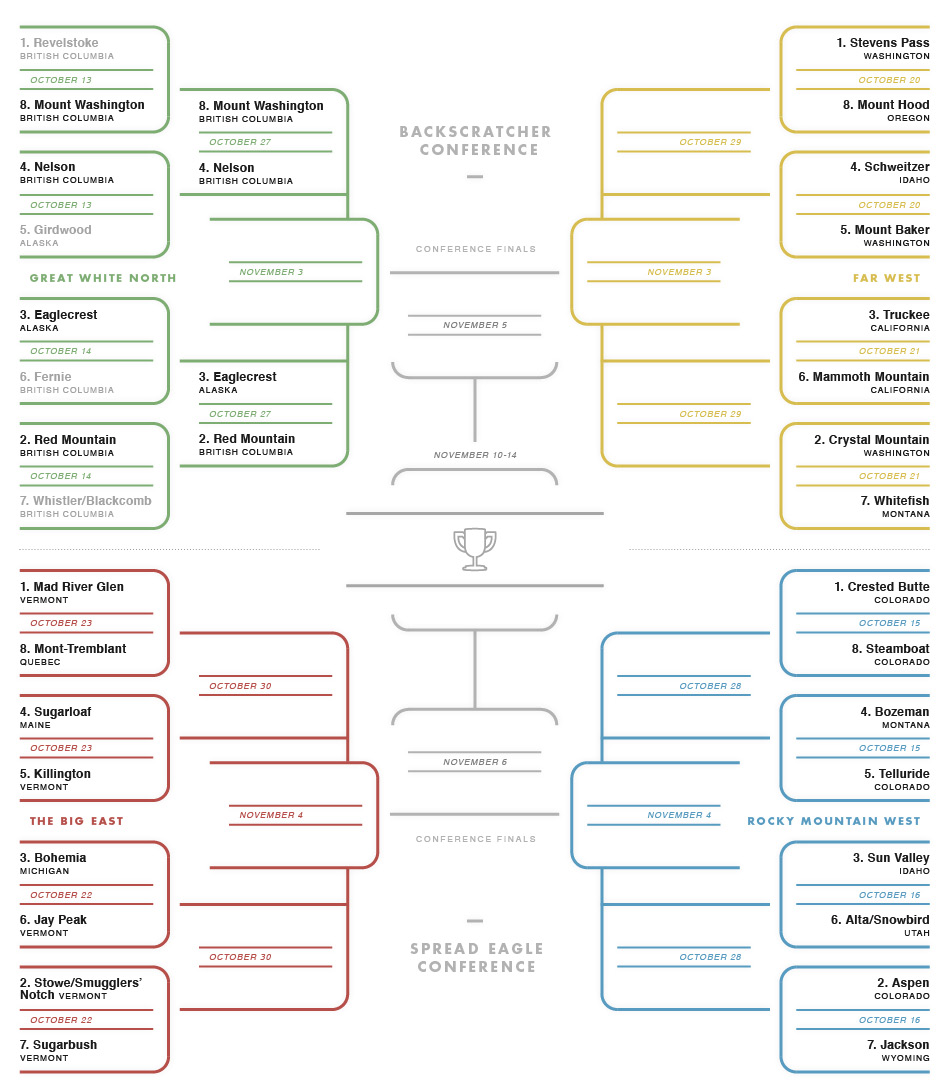 Source: Powder.com
They used P5 (or P-Pentupled), which factors vertical, snowfall, lift ticket price, skier visits, night skiing acreage, vote totals from previous Ski Town Throwdowns, brown bag policies, and wicket ticket availability, to seed the top 28 places to ski by region. The remaining 8th seed for each region was decided by a popular vote on Oct. 7/8.
Where's the best place to ski in North America? You decide.
VOTE: http://www.powder.com/ski-town-throwdown-iii/
Sam Collentine | OpenSnow
Back to All News
About The Author
Sam Collentine
Meteorologist
Sam Collentine is the Chief Operating Officer of OpenSnow and lives in Basalt, Colorado. Before joining OpenSnow, he studied Atmospheric Science at the University of Colorado, spent time at Channel 7 News in Denver, and at the National Weather Service in Boulder.