Summary
Two small storms move through Sunday - Sunday night and Tuesday - Wednesday with snow showers. A small break Thursday before another weak system Friday. The weekend of the 25-26th could be storm free. The storm door looks to remain open through the end of the month with the next system possible by the 27th.
Update
Chain controls are in place as of 6 AM Sunday morning from Kingvale (exit 170) to Truckee (exit 184).
Sunday Storm:
Snow showers are moving in Sunday morning with snow falling through the Sierra with chain controls in place over Donner Pass into Truckee. The snow will continue through the day on Sunday into Sunday evening. Scattered snow showers could continue into Monday morning and then clearing through the day.
Snow levels look to be around 5800-6300 ft. Sunday and fall to 4500-5000 ft. Sunday night into Monday morning. We could see several inches of snow accumulate over Donner Pass by Monday morning.
Be prepared for chain controls from around Kingvale to Truckee Sunday and possibly lowering to around Blue Canyon Sunday night. Then conditions should improve through the day on Monday, with a break in the storms through Monday night.
Tuesday Storm:
Snow showers with the next storm are expected to move in by late morning Tuesday, with steadier snow Tuesday afternoon - evening. Scattered snow showers later Tuesday night could continue into Wednesday before diminishing Wednesday night.
Snow levels look to be fluctuating between 3000-5000 ft. through Wednesday morning, and maybe a bit higher by Wednesday afternoon. We could see several more inches accumulate over Donner Pass by Wednesday morning.
Expect chain controls to set back up Tuesday into Tuesday night from around Blue Canyon into Truckee. Lighter snow showers Wednesday during the day could allow some melting on the roads with conditions improving.
Then a break is possible Wednesday night into Thursday but scattered snow showers could be around so carry chains just in case.
Friday Storm:
The next weak system could move in Thursday night into Friday with more snow showers and chain controls over Donner Pass. We'll continue to watch the trends all week with more details as the storm gets closer.
Long-Range:
We could see a break next weekend the 25th-26th. We'll let you know if that changes. Another storm is possible around the 27th-28th. We'll continue to watch the trends with that one.
The pattern could remain active into the beginning of April, but right now most storms look to be on the weaker side. We'll continue to watch the trends.
BA
P.S. NWS Graphs and Caltrans live cams are below (we don't control them)...
I-80 Road Cams:
Blue Canyon, Exit 154 - 5,022'
Castle Peak, Exit 176 - 7,165'
Donner Lake, Exit 180 - 6,394'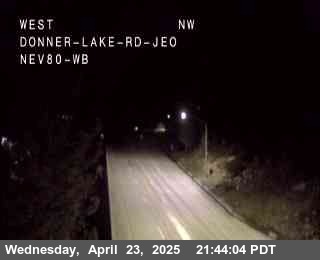 Truckee Scales, Exit 191 - 5,826'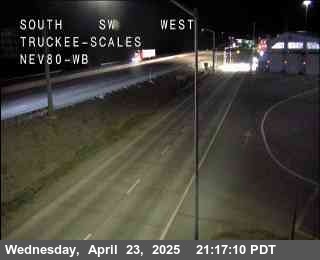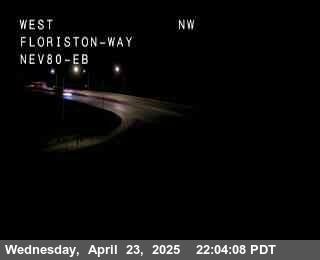 If you are traveling through the Sierra please use the links below for travel advisories as we do not give our opinions on the "safest" or "best" travel times for liability reasons. The storm timing, road conditions, & chain control areas are not guaranteed and are subject to change.
NWS Reno: https://www.weather.gov/rev/
NWS Sacramento: https://www.weather.gov/sto/
CA road conditions: http://www.dot.ca.gov/cgi-b... (and 1-800-427-7623)
NV road conditions: https://nvroads.com/
OSS weather share: http://oss.weathershare.org/#